ITIL's best practices always keep enhancing to stay relevant in the corporate world, and it is one of the most widely used frameworks. ITIL 4, the most recent version of the framework, is the greatest ever ITIL version. What's best about the framework is how it incorporates some common ISO principles, particularly in terms of how requirements are gathered and deliverables are measured.
The ISO standard includes a "Plan, Do, Check, Act" management service approach, in which inputs like business & customer needs are linked to outputs such as business outcomes and customer satisfaction, as well as the value provided for stakeholders.
ITIL 4 follows a similar path, but experts get outcomes through co-creating value with the company instead of for the business, which some view as transformative.
Companies use ITIL 4 to co-create value with customers through collaboration/cooperation and feedback.
The ITIL 4 framework supports value co-creation by incorporating components such as:
The four-dimensions model
The service value system (SVS)
The service value chain
Focus on Value
ITIL frequently highlights the notion of 'value,' which is what every service should provide. According to the methodology's definition, value is the "perceived benefit, usefulness, and importance of anything."
This indicates that value is subjective, and it can be anything. What is valuable to one stakeholder may be meaningless to another. As a result, while practicing ITIL, 'delivering value' must always be at the forefront of one's mind. As a result, the first of the seven ITIL guiding principles is 'emphasis on value.'
The value of a service is determined by what it allows someone to perform and what it comprises. As a result, the client sets the ultimate value rather than the provider. The following words are commonly used to describe the worth of a service:
The consumer/end-user defines it.
Price feature set on affordably.
Completes the task.
Changes as a result of time and situation.
ITIL 4 – Service Value System
The SVS comprises service management-related inputs, components, and outputs. Opportunity & demand are the two most important inputs to the SVS. The SVS produces value in the form of products & services.
Options or possibilities to generate value for stakeholders or otherwise enhance the organization is referred to as opportunities.
Internal and external customers' need or desire for items and services is referred to as demand.
Within the ITIL SVS, opportunity & demand generate actions, which result in the creation of value. Although opportunities & demand are constantly approaching the system, the organization does not automatically accept or satisfy all of them.
Service Value Chain and Value Streams
The Service Value System can help in establishing a distinct and powerful organizational direction. It specifies the activities, processes, controls, and procedures required to meet the agreed-upon goals.
The Service Value Chain & Value Streams comprise the Service Value System. The Service Value Chain is a generic reference model for creating value streams that are built on six key actions. The value streams are described as "a set of activities taken by an organization to generate and provide services and goods to consumers." Value streams are unique to each organization and must be clearly defined.
The Service Value System concept is strongly tied to the guiding principle 'focus on value,' and it motivates businesses to co-create value in close collaboration with their stakeholders.
ITIL Change Management
ITIL change management is a technique for identifying and mitigating risks associated with IT changes. Organizations have two primary expectations of IT services:
The services must be consistent, dependable, and predictable
The services must be able to alter quickly to satisfy changing business requirements
ITIL change management assists organizations in efficiently delivering on the projects on which they are engaged. It streamlines the whole process and ensures that consumers and workers are aware of the changes.
Further, the change management process ensures that all changes are executed in a controlled and monitored environment. It aids in the prevention of all unlawful alterations.
Value co-creation
According to ITIL 4, service is "A way of allowing value co-creation by supporting outcomes that customers desire to accomplish, without the customer having to handle particular costs and risks."
A simple example may be used to teach the notion of service. A telecom service user pays for the convenience of calling and answering the phone or messages. The service provider carries the value of communication and is used and valued by the customer who pays for it. The consumer, on the other hand, does not want to pay the costs of cable maintenance, maintaining 24×7 service, or dealing with network outages.
ITIL 4 specialists may ensure that customers are involved in the planning, designing, development, support, and enhancement of services using an Agile and DevOps strategy by implementing effective feedback mechanisms. This ensures that value is co-created & realized for the client, service users, and the company.
Analyze the ITIL 4 core principle "Focus on Value," which highlights finding what delivers the most exceptional value in a service, how to achieve that value, and optimizing investments to maximize it for all stakeholders.  It relates to the idea of open communication in product & service creation, as well as the market's perception of value.
The creation of real value is often the outcome of a team effort. Consumer, customer, and supplier perspectives must all be considered to set accurate expectations and understand requirements. This means re-evaluating what is valued frequently and ensuring that a service meets stakeholders' ever-changing expectations and demands.
How to co-create value?
A successful co-creation of services requires a thorough knowledge of the idea that all stakeholders have a part to play. All parties must be heard and taken into consideration. All stakeholders must provide information about their wants and limits, which may influence the final service. To have this open and honest discussion, relationships must be robust and durable, with trust and confidence from all parties involved.
The following are some elements that can greatly support the co-creation process and ensure its success:
Cocreation requires a dynamic and agile approach
Constant dispute does not aid the process of co-creation; it requires a positive attitude
Cocreation has its ups and downs, and it necessitates complete participation from all sides
When all input from both sides is heard, co-creation is effective, and letting go of control is essential
Cocreation entails going with the flow of the parties involved rather than sticking to a rigid method
Read a Blog post: ITIL 4 and Problem Management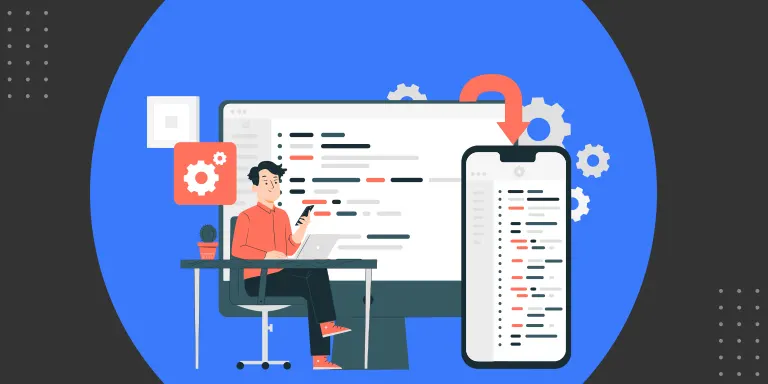 Get ITIL Certification for Better Problem Management
If you want to improve your skills and future career prospects with ITIL 4 certification, Cognixia is here to help!
Cognixia is the world's leading digital talent transformation firm, dedicated to assisting you in shaping your future and career via intelligent digital technology training and certifications. We are here to provide you with the greatest online learning experience possible by growing your knowledge and abilities through immersive training sessions. Cognixia's highly engaging instructor-led courses may benefit both individuals and corporations.
We are an AXELOS Authorized Training Organization (ATO) that offers the learner a complete portfolio of ITIL online training & certification programs. Our ITIL 4 Foundation certification course is considered one of our portfolio's most sought-after online training programs.
The ITIL training via Cognixia is provided by the industry's most experienced, expert ITIL trainers and is delivered in line with the official AXELOS guidelines & curriculum.
With Cognixia's ITIL 4 Foundation certification program, you get hands-on practice that helps you clear the main ITIL certification exam effortlessly. Not just that, with our ITIL training course, you get to have the perk of lifetime access to the training's learning material & video lessons via our LMS.
Learn and improve from the comfort of your home with our intuitive & comprehensive ITIL 4 Online Training.
This ITIL training course will cover the following concepts:
The concept of a service
Services, costs, risks. and service management
Service relationship management
The 4 dimensions of service management
Guiding principles of service management
Service value system
Service value chain
General management practices
Service management practices
Technical management practices