Change is inevitable, whether by decision or by chance—you cannot avoid it.
According to research, nine out of ten executives believe organizational agility is necessary for corporate success. 76% indicated their capacity to adapt to change is a critical competitive advantage. Companies must give direction to support growth and assist their employees in adjusting when "newness" is added into the workplace, knowing that people may be reluctant to change.
That is why organizational change management (OCM) is important for businesses managing transitions and wanting to make changes smoothly and efficiently. Adopting an efficient OCM model may help guarantee that staff is ready, interruptions are minimum, and guidance is concise and consistent, setting the stage for goals that work for every organization and every person.
What is Organizational Change Management (OCM)?
OCM's main goal is to provide a management framework for implementing new business operations and modifications inside the organizational structure. However, producing a good influence is only achievable when individuals' attitudes and behaviors reflect that optimism. As the driver for performance improvement and organizational transformation, the ensuing effective team culture with a strong OCM strategy.
These factors might be difficult to affect, yet they are crucial to the success and acceptance of the change. OCM offers the procedures, tools, and approaches required to manage the people side of change.
Why is OCM important?
OCM provides a systematic and optimum approach to inevitable innovation that removes uncertainty and ambiguity. Furthermore, it assists leadership in answering critical questions regarding the significance of changes that you implement so that they may better provide people with the relevance and possibilities that come with adopting organizational changes. When making changes or upgrades in the workplace, OCM emphasizes good management, delegation, and resource conservation.
Finally, for people to succeed in a changing work environment, leadership must foster a culture of trust and support. Employee behaviors, attitudes, and sentiments about changes can be influenced by the level of trust created. As a result, successful change management should address the "who" behind each adjustment, alteration, or reconstruction, not just the "how" or "why."
Involving the staff in the process is one option. This reassures children that change is not something that happens to them but rather something they participate in. It may also bring various points of view to the table, allowing for new ideas and discussions regarding organizational improvements that benefit everyone.
Here's what OCM does:
Improves comprehension of, and readiness for, the advantages of change
Increases team competency and fosters a desire for continual growth by detecting and resolving training requirements, requesting feedback, and so on
Increases the likelihood of keeping on or ahead of the project timeline by 5x
Project objectives are 6x more likely to be met
Aids in the development of organizational transformation competencies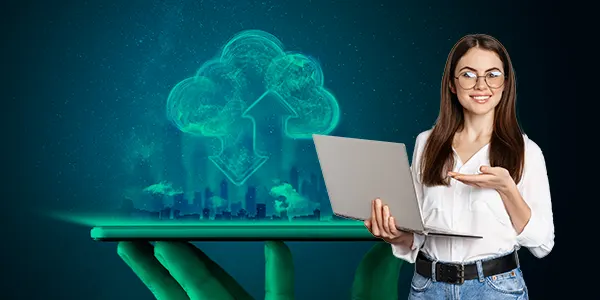 Read a Blog Post: Busting the top five myths about ITIL 4
ITIL 4 Continual Improvement Model
The Continual Improvement Model outlines easy and logical procedures for every size improvement program. You may view it as a blueprint that assists in maintaining improvement activities from start to finish. The model employs an iterative method, which implies splitting the task into manageable chunks with predefined goals.
Using the model enhances the likelihood that ITSM projects will be successful. The continuous improvement paradigm focuses on customer value and ensures that all improvement projects incline toward achieving the organization's goal.
The Continual Improvement Model can help optimize services and help boost success.
OCM and ITIL 4
Given the influence on conventional ways of working, you know that a specific technology deployment is a transformation, not a modification. So, what happens next? To that end, ITIL 4 sets forth five principles that will enable the organizational change necessary inside the status quo transition. These, most importantly, must be adapted to your firm and the growth or transition at hand.
Principle #1:

Set clear and meaningful goals. There must be value for various stakeholder groups, including workers, based on the organization's vision and principles.

Principle #2:

Effective and dedicated leadership. You must recognize the possibility for complexity here; as a result, leadership may need to be fluid rather than rigid.

Principle #3:

Prepared and willing participants. Where a change from overcoming employee opposition to promoting organizational progress is required.

Principle #4:

Demonstrate the value. Stakeholders must have faith in the proposed value (of the organizational change) and be able to perceive the value once it is realized. Communication is essential in this situation.

Principle #5:

Consistent progress. Every aspect of your company should be accessible for input and development.
When launching a change program, having access to the skills and methodologies contained within ITIL Practitioner, including OCM, as well as the nine guiding principles, can assist in implanting a change mindset in the company and get everyone going in the same direction toward a business result.
OCM practice success factors
Every ITIL 4 management technique has success elements. They help you to see what success should be like. In the case of organizational change management, the following variables contribute to practice success:
Establishing and sustaining a change-enabling culture throughout the company.
Developing and sustaining a comprehensive approach to organizational change management, as well as continuous improvement
Ensuring that you implement the organizational changes effectively, resulting in stakeholder satisfaction and compliance needs.
Final words
It's crucial to remember that reforming an organization takes time. The initial steps of a genuine commitment to continuous improvement are analogous to moving into a new home. The first attempt appears to be a significant change, and it is. However, this is not the end. Living in the house is one of ongoing change and progress. Individuals and organizations will experience fewer growing pains and see changes as exciting and even enjoyable if they implement the ideas and leverage the abilities included in ITIL Practitioners.
Get ITIL Certification
Improve your skills and future career prospects with ITIL 4 certification at Cognixia!
Cognixia is the world's leading digital talent transformation company, committed to helping you shape your future & career by providing insightful digital technology training and certifications. We are here to give you the best online learning experience possible by expanding your knowledge through immersive training sessions and increasing your skill set. Individuals and organizations can both benefit from Cognixia's highly engaging instructor-led courses.
We are an AXELOS Authorized Training Organization (ATO) that offers learners a complete portfolio of ITIL online training & certification programs. Our ITIL 4 Foundation certification course is considered one of our portfolio's most sought-after online training programs.
The ITIL training via Cognixia is provided by the industry's most experienced, expert ITIL trainers and is delivered in line with the official AXELOS guidelines & curriculum.
With Cognixia's ITIL 4 Foundation certification program, you get the hands-on practice that helps you clear the main ITIL certification exam effortlessly. Not just that, with our ITIL training course, you get the perk of lifetime access to the training's learning material & video lessons via our LMS.
Learn and improve from the comfort of your home with our intuitive & comprehensive ITIL 4 Online Training.
This ITIL 4 training course will cover the following concepts:
The concept of a service
Services, costs, risks. and service management
Service relationship management
The 4 dimensions of service management
Guiding principles of service management
Service value system
Service value chain
General management practices
Service management practices
Technical management practices