In highly challenging workplaces, many businesses are undergoing business transformation using ITIL and other industry-specific frameworks for IT Service Management. Their primary goal is to improve service quality. In addition to quality, corporations are attempting to enhance agility by introducing new methodologies like Agile Software Development.
Despite leveraging these approaches to accelerate the delivery phase, enterprises were unable to control the rate at which IT services were delivered. As a result, industries created the idea of combining ITIL with Agile.
It is also beneficial that the ITIL guiding principles mirror best practices and agile thinking concepts rather than merely agile techniques. Scrum is supported as an important element of the IT operations process by Agile and DevOps, although the methodologies are the same & may be operational. The "best practices" and ideas defined in ITIL are not mutually exclusive but represent multiple ways of thinking about and approaching the process.
To combine both approaches, you must first incorporate them into the IT operations workflow, followed by your company.
Depending on the maturity of your teams, you may choose to build an agile strategy or deploy DevOps in the company.  When we use the agile service management strategy, we keep specified principles in mind when creating and delivering services. Think about the business model's function, the business's scope or scale, and the service needs while adopting the ITIL framework.
Integrating ITIL and Agile
Before delving into the advantages of merging Agile and ITIL, here is an overview of each:
ITIL, as a complete framework for IT service administration in today's technologically evolved world, encompasses ideas such as service strategy, service transformation, service design, service operation, as well as continual improvement. ITIL is the best practice framework for ITSM from a business or customer standpoint since it focuses on continual assessment & enhancement of the quality of IT services supplied to clients.
Agile may be efficiently utilized by any business project in today's changing business climate. It is a collection of software development procedures for meeting client needs and getting solutions through cross-functional teams. As a result, businesses must implement several essential criteria to establish an Agile mentality.
The following are some essential points:
Preferring individuals and relationships above technologies and processes.
Acceptance of change is more important than the administration of solid plans.
Preferring working software above extensive documentation.
Combining Agile with ITIL best practices can also provide several benefits to various companies.
While DevOps delivers services using Agile best practices, the conventional incremental method is a complete concept. The integrated ITIL and Agile methodology add value to the overall IT delivery service and aid in the process definition. ITIL may assist the DevOps team in providing a dependable service by defining and delivering reliable services and boosting team cooperation through best practices.
Benefits of combining ITIL Best Practices with Agile
A combined ITIL and Agile strategy adds value to the overall IT delivery service and improves in optimization of the process.
The following are three major advantages of combining Agile with ITIL:
Better workflow

Service management techniques like incident management & problem management can identify what is halting the workflow and prevent a fault from being sent downstream. These two issues must be addressed promptly since they directly influence the clients. Any team member can accommodate lower priority incidents within the team bandwidth. Because this technique necessitates a mental shift, it must address all occurrences immediately. Effective selection and prioritizing can sometimes provide more value to clients.

Constant learning

The agile technique suggests making time for indicators of progress in daily tasks and strengthening resilience. Some methods, such as information security management, availability management, and IT service continuity management, assist developers in determining what these key services include and where they should spend their efforts.

Smooth transition

Agile Scrum Master (ASM) demonstrates how Agile and ITIL may collaborate to create an optimum development environment. It just takes a comprehensive comprehension of both techniques and their capabilities.
Where do ITIL and Agile methodologies intertwine?
Despite their disparate methodologies, ITIL and Agile have many similarities. Among them are the following:
Concentrate on delivering results to add value to service delivery.
Giving priority to concepts that allow you to perform procedures and operate around the client.
Before merging ITIL with Agile, it is important that you have a thorough understanding of both approaches' views and characteristics. This makes it simple to find the spots where various techniques intersect.
These two techniques can merge based on their unique business nature; thus, before merging Agile and ITIL, it is advised to do an in-depth examination of each methodologies' views and features. This will allow you to identify areas where you can combine various techniques quickly.
Some of the ITIL & Agile operations that organizations can integrate are listed below:
Business Relationship Management
ITIL can connect with the IT service provider and the business world through this process to promote adherence to Agile principles relating to business needs and ongoing business communication.
Service Level Management
From an ITIL perspective, the process gives full knowledge of the organization's initial requirements. Later, Agile can help with requirement prioritization. Service level management is a concept that supplements business relationship management in terms of non-functional needs.
Implementation Management
Implementing this method will enable the organization to handle controls over Agile products more efficiently, allowing for faster, more organized, and value-added service delivery.
The combination of ITIL and Agile may offer value to the whole IT supply chain & help in the development of lean practices. It has also been demonstrated that Agile and ITIL best practices can provide various benefits to numerous sectors. Companies may profit from deploying IT-IL that is akin to "agile" but more agile due to the quick changes offered by Agile. This demonstrates how ITIL best practices may be used with other frameworks, like agile, to increase performance.
Let's use ITIL 4 to express this viewpoint briefly, using an example. At first sight, ITIL may appear to be another popular management style, but a closer examination of the Agile and ITIL regulations reveals a significant difference. I'll start by discussing the benefits of integrating ITIL with Agile. We are all aware of the benefits of agile as a management strategy and its benefits for the IT organization, therefore, it is especially important to understand this from a business standpoint.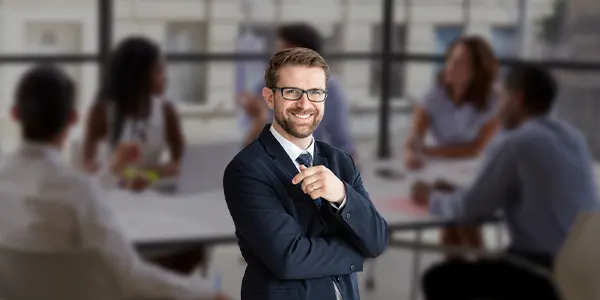 Get ITIL Certification for Innovative Problem Management
If you want to improve your skills and future career prospects with ITIL 4 certification, Cognixia is here to help!
Cognixia is the world's leading digital talent transformation company, committed to helping you shape your future & career by providing insightful digital technology training and certifications. We are here to give you the best online learning experience possible by expanding your knowledge through immersive training sessions and increasing your skill set. Individuals and organizations can both benefit from Cognixia's highly engaging instructor-led courses.
We are an AXELOS Authorized Training Organization (ATO) that offers the learner a complete portfolio of ITIL online training & certification programs. Our ITIL 4 Foundation certification course is considered one of our portfolio's most sought-after online training programs.
The ITIL training via Cognixia is provided by the industry's most experienced, expert ITIL trainers and is delivered in line with the official AXELOS guidelines & curriculum.
With Cognixia's ITIL 4 Foundation certification program, you get the hands-on practice that helps you clear the main ITIL certification exam effortlessly. Not just that, with our ITIL training course, you get to have the perk of lifetime access to the training's learning material & video lessons via our LMS.
Learn and improve from the comfort of your home with our intuitive & comprehensive ITIL 4 Online Training.
This ITIL training course will cover the following concepts:
The concept of a service
Services, costs, risks. and service management
Service relationship management
The four dimensions of service management
Guiding principles of service management
Service value system
Service value chain
General management practices
Service management practices
Technical management practices