ITIL has evolved to help IT departments establish and manage their IT operations. ITIL provides best practices or solutions for designing, delivering, managing, and improving IT services inside a company.
Now, in the era of digital transformation, which affects practically every industry, IT is quickly becoming a core business activity, and new business models are more reliant on it. Rather than being a business support role, IT requires to be a company's creative catalyst.
CIOs must thus develop ways to support and establish innovation. Design thinking is one method for doing this.
Design thinkers discover and describe what solutions should look like by solving challenges with empathy & creativity and then assessing feasibility logically. It has also come to be associated with Human-Centered Design, a repetitive process of identifying a future scenario and moving backward to link to the present position.
Now, let's understand what design thinking is and how it integrates with ITIL 4.
What is Design Thinking?
Design thinking is a problem-solving method based on empathy and knowledge of the consumer for whom you have to address and solve the issues.  It is primarily reliant on a co-creative process that includes feedback from the clients or end-user, and it is often staged in five cyclical stages:
Empathize

This step is about thoroughly understanding & penetrating the problem, as well as asking proper questions, which includes brainstorming, concept mapping, consulting professionals, and observing to interact or empathize with users to grasp their experiences & motivations. In addition to immersing oneself in the actual area to have a more personal grasp of the issues at hand.

This stage needs ample time to collect a considerable amount of data that gets used in the next step. It helps investigate why existing solutions or procedures aren't functioning by gathering as much input from end-users as possible.

It involves mapping the customer journey by understanding the user experience & emotions associated with completing activities to reach a certain objective and portraying those stages and pain points in a visual map or timeline graphic.

In common ITIL and ITSM practices, basic customer satisfaction surveys are used to obtain input from end-users.

Define

Following an in-depth study and collaboration work with end-users in the first step, the second step aims to define the design space by describing the problems to be solved. This helps to keep the design perimeter to a manageable size and aligns the engaged team behind a key statement that will be the input for the following step.

Ideate

The team is ready to generate ideas during the third stage. In the Empathize stage, you begin by understanding end-users & their needs, and in the Define stage, you analyze and synthesize the knowledge acquired. As a result, you have a key statement that defines the problem.

At the start of this step, it's critical to produce as many ideas & problem-solutions as possible to assist in discovering surprising areas of innovation through ideation tools like brainstorming. Following that, ideas should be rated and selected to move the team towards the next (prototyping) step.

Prototype

Prototypes help to make the specified concepts tangible. It needs not be flawless, but it should be quick and simple to grasp. Prototypes are something tactile – everything goes. The chosen place for prototyping should be well materialized and developed.

They should be eliminated, altered, and optimized several times during the process. And the less work that goes into a prototype, the simpler it is to discard it. As a result, it's critical to make as many errors as possible, as early as possible, in addition to learning and obtaining insights into the viability of prospective solutions.

During the experimenting phase, prototypes can be shared & tested within the DevOps team to get as much input as possible – to enhance and adjust it before going on to the testing phase.

Test

The prototypes are always tested in the presence of prospective end-users in this step because external input is a vital component of the testing.
All of this information should be carefully considered and converted into subsequent versions. And there's no incentive to protect the prototype from criticism at this point; the input serves to develop the prototypes based on end-user feedback.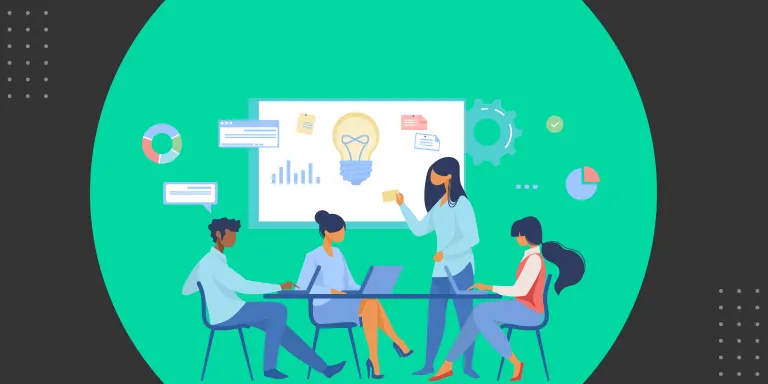 Read a Blog post:
How to adopt Agile, DevOps, and Lean with ITIL 4?
Use of Design Thinking in ITIL 4
Because it focuses on usage and the person rather than process and technology, the design-thinking approach allows for the creation of more effective ITIL solutions.
You start by learning their needs and evaluating their experience(s), then finish by testing the idea and gathering input from them before actually deciding on the finished product or solution.
Furthermore, offering an open environment & basic guidelines to the ITSM teams helps them to grow their collective intelligence. These teams can be given access to "Fablabs," which enables them to work collaboratively by encouraging communication and idea exchange through workshops and brainstorming sessions amongst both ITIL and ITSM teams, end users, as well as other stakeholders. Design thinking eventually assists in breaking down old structures and routines, putting the ITIL team in a creative & collaborative mindset.
Design thinking also improves IT's ability to prepare the organization for digital transformation. The design-thinking steps of "Empathize" and "Define" give the means for this, allowing for iterative growth of understanding between IT and end-users/customers, resulting in more current, dynamic processes & service portfolios.
It is ultimately the creation of user-oriented IT services that are required for IT to fulfill its planned future role as a facilitator of innovation for the entire organization, with services that are constantly changed and developed as needed.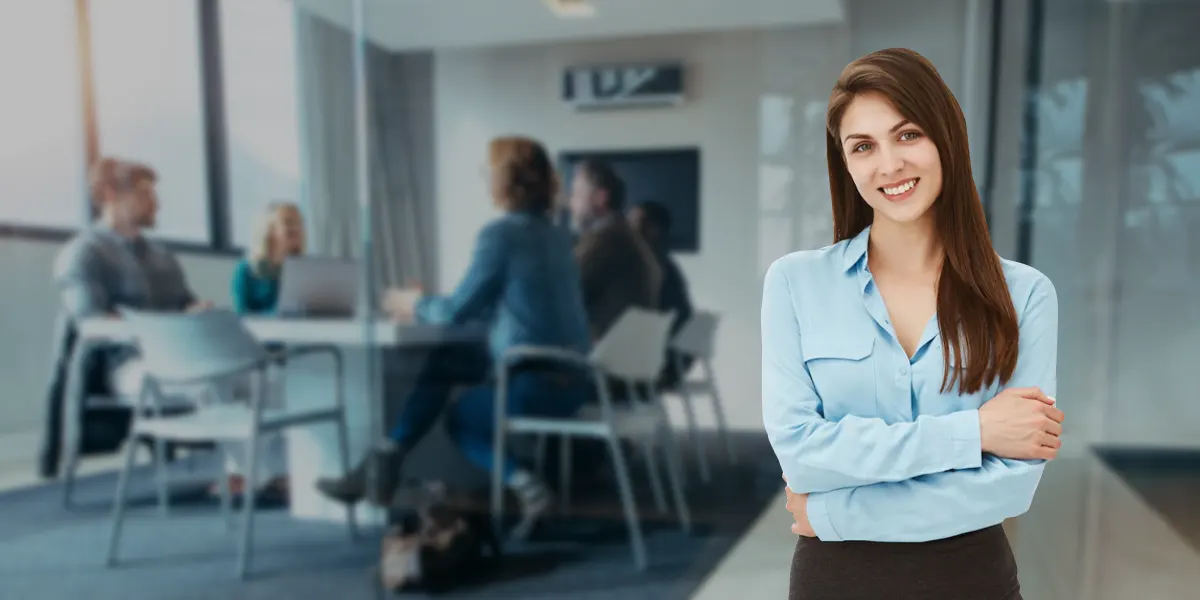 Get ITIL Certification for Innovative Problem Management
If you want to improve your skills and future career prospects with ITIL 4 certification, Cognixia is here to help!
Cognixia is the world's leading digital talent transformation company, committed to helping you shape your future & career by providing insightful digital technology training and certifications. We are here to give you the best online learning experience possible by expanding your knowledge through immersive training sessions and increasing your skillset. Individuals and organizations can both benefit from Cognixia's highly engaging instructor-led courses.
We are an AXELOS Authorized Training Organization (ATO) that offers the learner a complete portfolio of ITIL online training & certification programs. Our ITIL 4 Foundation certification course is considered one of our portfolio's most sought-after online training programs.
The ITIL training via Cognixia is provided by the industry's most experienced, expert ITIL trainers and is delivered in line with the official AXELOS guidelines & curriculum.
With Cognixia's ITIL4 Certification Training program, you get a hands-on practice that helps you clear the main ITIL certification exam effortlessly. Not just that, with our ITIL training course, you get to have the perk of lifetime access to the training's learning material & video lessons via our LMS.
Learn and improve from the comfort of your home with our intuitive & comprehensive ITIL 4 Online Training.
This ITIL training course will cover the following concepts:
The concept of a service
Services, costs, risks, and service management
Service relationship management
The 4 dimensions of service management
Guiding principles of service management
Service value system
Service value chain
General management practices
Service management practices
Technical management practices