Hello everyone and welcome back to the Cognixia podcast. Every week, we gather to discuss an important topic or concept from the wide, rapidly-evolving world of emerging technologies. From project management to DevOps, machine learning to Kubernetes, we have conversations around things that would help you move ahead in your career and learn something new.
This week, we are talking about something that has become very critical for achieving those ambitious digital transformation goals that you or your organization has set – practices and frameworks like DevOps, Agile, Lean Management, etc., and how they fit with another very important framework – ITIL 4.
Agile, DevOps, Learn Management, and ITIL 4 are concepts that work very well together. They fit in well with each other and can together contribute to your digital transformation efforts. If you're wondering how, I'd say, keep listening!
Let's do a quick recap of what is ITIL and where it originated before we delve deeper into today's topic, shall we?
The ITIL or the Information Technology Information Library was a set of books that were first published n the 1980s containing best practices, frameworks, methods, etc. published by the British Government. Since then, the books have evolved and been revised a few times, with ITIL 4 being the latest version. All the six publications that are part of the ITIL 4 library give due importance to other technology concepts, frameworks, methodologies, etc. that would be practiced in an organization apart from ITIL, such as Agile, Learn management, DevOps, etc. ITIL 4 pulls some of the best concepts from the leading best practices and methods followed by organizations everywhere and codifies them all into these six volumes. Together, ITIL 4 serves as a thorough reference for IT professionals at all levels and business leaders.
Well, that's where ITIL came from and where it is now. So, now let us try to answer another interesting question. What exactly does ITIL 4 say about these other important methods and frameworks like DevOps, Lean management, Agile, etc.?
One very important concept discussed in ITIL 4 is the Service Value System. The Service Value System or the SVS is strongly connected to systems thinking and agility in the enterprise. The SVS requires the enterprise and its teams to think about and architecting the organization as a single system rather than individual silos with those tall walls.
The other thing ITIL 4 talks about are the seven guiding principles that are the cornerstone of ITIL 4. These seven principles are:
Focus on value
Start where you are
Progress iteratively with feedback
Collaborate and promote visibility
Think and work holistically
Keep it simple and practical
Optimize and automate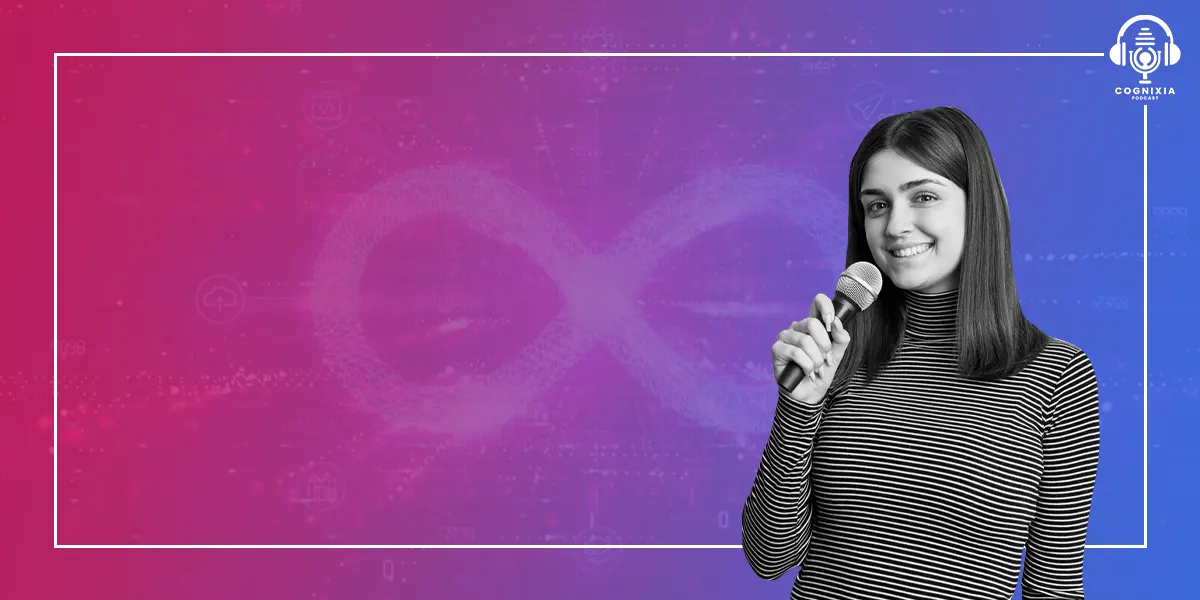 Now, you see these principles – you can see clearly what concepts they are inspired from, right?
These seven principles derive their inspiration from the 'three ways' principles of DevOps, the five lean management principles, and the four values of the Agile Manifesto as well as the twelve key principles of Agile software.
One important concept that is an indispensable part of the Certified Scrum Master training and certification outline is the SATIR Change Model. The SATIR model discusses the path that the organizations have to take when they are trying to implement major changes. Now, we know that change management is also a very important part of ITIL 4 and ITIL 4 incorporates the SATIR model very nicely in its folds. The SATIR model highlights that the path the organization has to take to embrace and implement change may not be the one its leadership has originally envisioned. Thus, it becomes important to prepare the teams and make adequate provisions to bring about a change in the mindsets of the people, both of which are also essential for embracing ITIL 4 and for ITIL to deliver effective results.
Another important concept in ITIL 4 is High Velocity IT or HVIT. The HVIT yields more details about the behavior, tools, techniques, etc. that would be a part of ITIL which are supportive of the other practices like Agile, DevOps, and Lean. HVIT talks about retrospectives, minimum viable products, the definition of done, product backlogs, technical debt, and Kanban boards, all of which are in essence, popular Agile management concepts. HVIT also covers the very important DevOps concept of the CI/CD pipeline that brings into its folds automation by implementing continuous integration and continuous deployment in its development processes.
The other modules in the ITIL 4 library like Drive Stakeholder Value (DSV), the Create, Deliver, and Support (CDS), Direct, Plan, and Improve (DPI), etc. also cover the concepts of these key frameworks and methodologies in the practices and ideas they propose for enterprises to follow.
So, now that we know that ITIL 4 is very supportive of the other methodologies and frameworks that might exist in the enterprise like Agile, DevOps, and Lean Management, the next question would be how to go about implementing it all to benefit the enterprise?
Well, this is slightly hard but worth the effort part. We spoke to some ITIL experts and according to them, the biggest, biggest tip they can share is and everybody agrees on is –
Wait for it……
Understand.
Yes. According to the experts, to integrate ITIL 4 with the existing digital transformation efforts and adopt Agile, DevOps, and Lean Management with ITIL 4 is to understand. They opine that team members and the enterprise as a whole must first put in the time and effort to understand the ITIL concepts well and then implement the parts which they feel would help their organization work more effectively & efficiently. That's what it is all about at the end of the day, isn't it – to be more effective and more efficient in the best possible way by using the available resources in the best possible way!
That's the major crux of it – you don't need to go word-by-word and implement everything down to the T. Every organization is different and could have different ideas, different perspectives, different requirements, different ways of looking at things, different goals, and so much more that sets them apart from the rest. So, we can't have a one size fits all approach for everybody, now, can we?
So, what do you need the most to get started with your ITIL 4 journey? Well, you need an ITIL certification, of course!
ITIL 4, like its predecessors, offers a whole detailed certification path that you can follow, one step at a time. The first step in this certification path is the ITIL 4 Foundation certification. This is the fundamental-level ITIL 4 certification that will open countless doors of opportunity for you. It will give you the privilege of becoming a member of a very highly respected and accomplished community of ITIL-certified individuals located all over the globe.
Now, the good news here is Cognixia – the world's leading digital talent transformation company is an Axelos Authorized Training Organization so we offer the complete portfolio of ITIL 4 certifications and modules for individuals and the corporate workforce, of course, including and beginning with the ITIL 4 Foundation training and certification. We follow the official Axelos outline and guidelines for our ITIL training and at the end of the training, you get to appear for the official ITIL 4 Foundation certification exam. Once you clear this ITIL 4 Foundation certification exam, you would be an ITIL 4 Foundation certified individual, empowered with all the necessary skills and knowledge to be an invaluable asset in helping your organization achieve its digital transformation goals. So, what are you waiting for, get started now!
And with that, we come to the end of this week's episode. Enjoyed listening to us? Then, do follow us wherever you are listening and leave us a rating, it would be a big help. We hope you liked listening to us today, until next week then! Happy learning!