In the four years that ITIL 4 has been around, it has shifted the focus of IT service management on value co-creation, moving it away from the old process-based approach. While doing this, it drove the need for value stream mapping. ITIL 4 delivers detailed guides and guidelines on value stream mapping. But what is value stream mapping? Why is it important? What can we achieve by carrying out value stream mapping?
This blog seeks to answer these questions about value stream mapping and ITIL 4.
Before we investigate value stream mapping, we first need to understand what a value stream is.
What is a Value Stream?
According to ITIL, "A value stream is a series of steps an organization undertakes to create and deliver products as well as services to customers."
Value streams are a part of the business ecosystem which will detail the process of how customers and stakeholders receive value from an organization.
What is Value Stream Mapping?
The ITIL defines value stream mapping as:
"Value Stream Mapping is a lean management technique to visualize the steps needed to convert demand into value, which is used to identify opportunities to improve."
ITIL also defines the Value Stream Map as:
"A Value Stream Map is a visual representation of the service value system which shows the flow of work, information, and resources."
Value stream mapping helps to identify, map, and remove or reduce anything that is not being used optimally and leads to 'wastage' of sorts in the value stream by mapping out the entire chain, and in turn, helping increase the efficiency of the said value stream.
Now, these definitions definitely make it sound like a value stream map is a truckload of documentation. Documentation, of course, is a valuable and important part of value stream mapping, however, it is a lot more than that too. To document and map a value stream, a lot of different stakeholders must come together & collaborate so that the wastes in the system can be appropriately identified and eliminated. This is where the true value of the value stream mapping process lies. The wastage in the system could be bottlenecks, inefficiencies, quality issues, reworking mandates, etc.
What are the benefits of value stream mapping for organizations?
Value stream mapping is not a goal for an enterprise by itself. Instead, it should be regarded as the process or the journey an organization undertakes to reach a goal – eliminating wastages, improving efficiency, boosting productivity, etc.
Some of the benefits of value stream mapping for organizations are:
Improved customer focus
Better collaboration among teams and stakeholders
Improved understanding of the complete value stream
Recognize the scope of improvement in operations, services, experiences, and outcomes
Better comprehension of how the work of one team or individual impacts the others
Derive new operational insights
Identify the wastages and leakages in the system – bottlenecks, inefficiencies, reworks, delays, productivity losses, etc.
Identify the activities not generating any value but burning resources
Identify risks in the system
Optimized operations
Better human capital utilization
Identify opportunities for the implementation of automation and the value they can generate
How to carry out value stream mapping?
The process of carrying out value stream involves a lot of collaboration and collective effort from multiple teams and all business stakeholders. If anybody is left out or anybody does not share their information and insights accurately, the resultant value stream map will not be accurate, effective, and useful. Owing to the involvement of multiple people, the process could take some time before the final value stream map is ready, but it is worth the effort and time as the insights drawn would be actionable and results would be measurable and noticeable.
The ITIL 4 Create, Deliver, and Support Module gives us five key steps to follow when carrying out value stream mapping. These five steps are:
Identify and detail the demands, triggers, and outcomes
Define the value stream that is being mapped
Go step-by-step through the entire stream from the demand to the value delivery stages to identify and document what is required and what things take place at every stage of the value stream
Break down the larger steps into smaller tasks and processes to simplify and make them more efficient
Document in detail what needs to be done, step-by-step to accomplish the tasks and complete the process efficiently and successfully
What should the individuals involved in value stream mapping know?
Individuals involved in the value stream mapping process should have:
Knowledge of the value stream mapping process and its significance for the organization
Good interpersonal and communication skills to facilitate everyone's participation and reach a consensus
Thorough knowledge of the processes and tasks they are involved in and responsible for as well as what impacts them and how they impact the others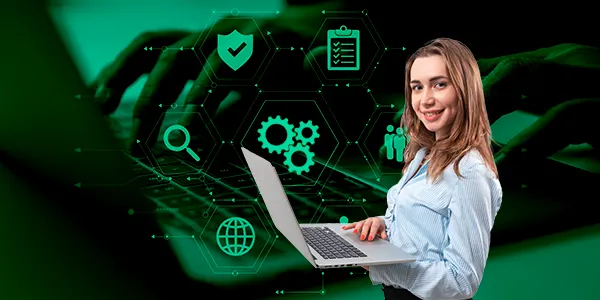 Read a Blog Post: What is the role of OCM in continual improvement?
How useful is value stream mapping?
Value stream mapping, when done right, is a very useful process. There are a lot of variables and dependencies involved in creating an effective and accurate value stream map. The major factor here is the people. It is the people who come together, work collectively, and collaborate to create a great value stream map. When people understand the importance of this exercise, the resultant value stream map will likely be more accurate, more actionable, and its improvements more measurable.
When done right, a value stream map can not just help derive very useful insights into the operations and processes but also help improve things in the organization significantly, bringing to the fore issues that teams may not even realize existed. The collaborative nature of the process makes sure a range of different perspectives come into the building of the value stream map.
However, to ensure the success of this exercise the stakeholders involved in the value stream are motivated and confident of being able to speak freely, in the greater interest of the organization. Participants of the mapping exercise should not fear speaking up about any inefficiencies or issues they face or have observed. Participants should also be open to criticism and questions, again, in the greater interest of the organization. If participants are afraid of the adverse consequences of speaking up, the resultant value stream map will never be accurate or effective and the whole exercise would have been a complete waste of time, resources, and effort.
To facilitate useful and important exercises like value stream in your organization, consider getting ITIL certified. Getting your ITIL 4 Foundation certificate empowers you with the knowledge and skills to help the organization improve its IT service management but also go beyond and uplift a range of processes and operations across the organization.
Get ITIL Certification for Conducting Outstanding Value Stream Mapping
Improve your skills and future career prospects with ITIL training and certification at Cognixia!
Cognixia is the world's leading digital talent transformation company, committed to helping you shape your future & career by providing insightful digital technology training and certifications. We are here to give you the best online learning experience possible by expanding your knowledge through immersive training sessions and increasing your skill set. Individuals and organizations can both benefit from Cognixia's highly engaging instructor-led courses.
We are an AXELOS Authorized Training Organization (ATO) that offers learners a complete portfolio of ITIL online training & certification programs. Our ITIL 4 Foundation certification course is considered one of our portfolio's most sought-after online training programs.
The ITIL training via Cognixia is provided by the industry's most experienced, expert ITIL trainers and is delivered in line with the official AXELOS guidelines & curriculum.
With Cognixia's ITIL 4 Foundation certification program, you get the hands-on practice that helps you clear the main ITIL certification exam effortlessly. Not just that, with our ITIL training course, you get the perk of lifetime access to the training's learning material & video lessons via our LMS.
Learn and improve from the comfort of your home with our intuitive & comprehensive ITIL 4 Online Training.
This ITIL training course will cover the following concepts:
The concept of a service
Services, costs, risks. and service management
Service relationship management
The 4 dimensions of service management
Guiding principles of service management
Service value system
Service value chain
General management practices
Service management practices
Technical management practices